SMALL MALLS - Bird's Eye - Original Painting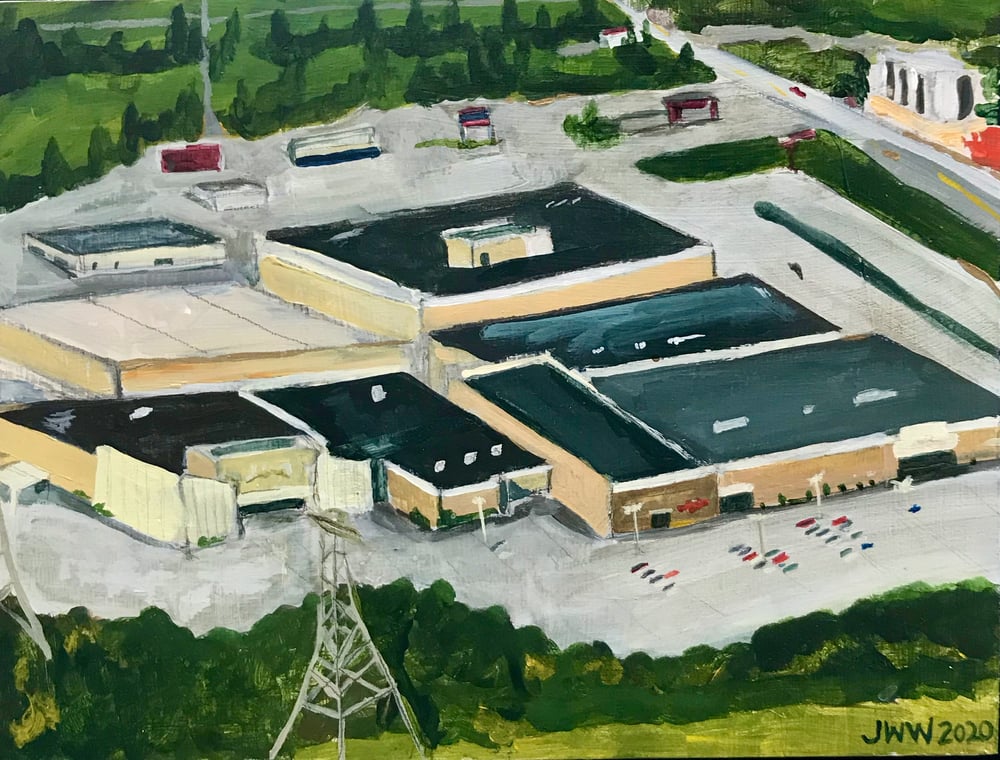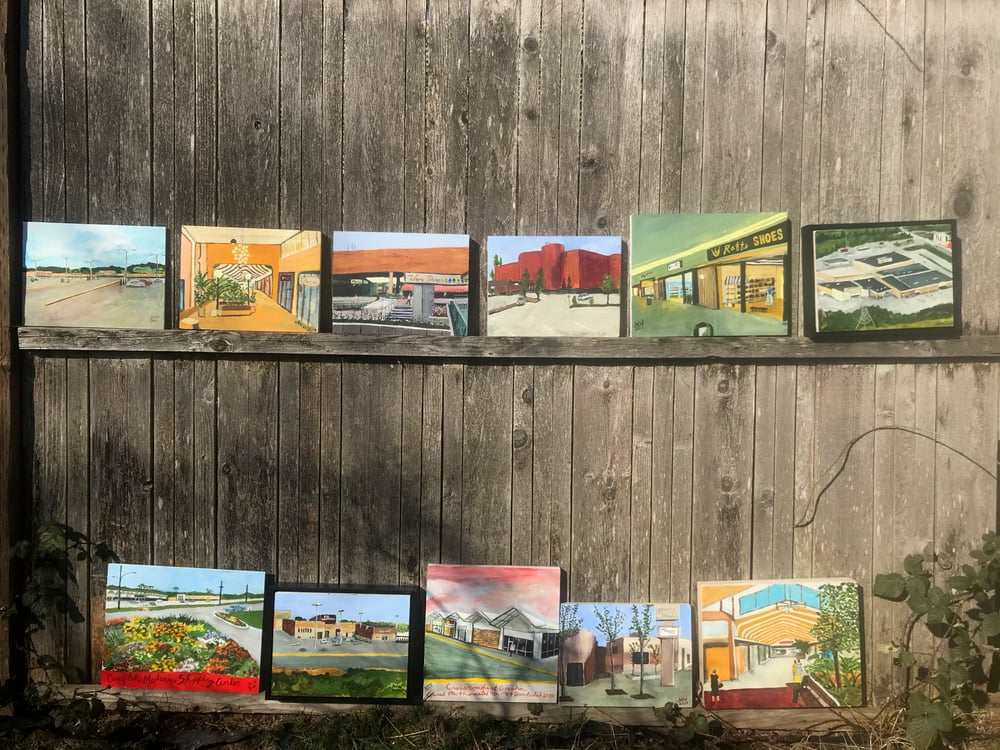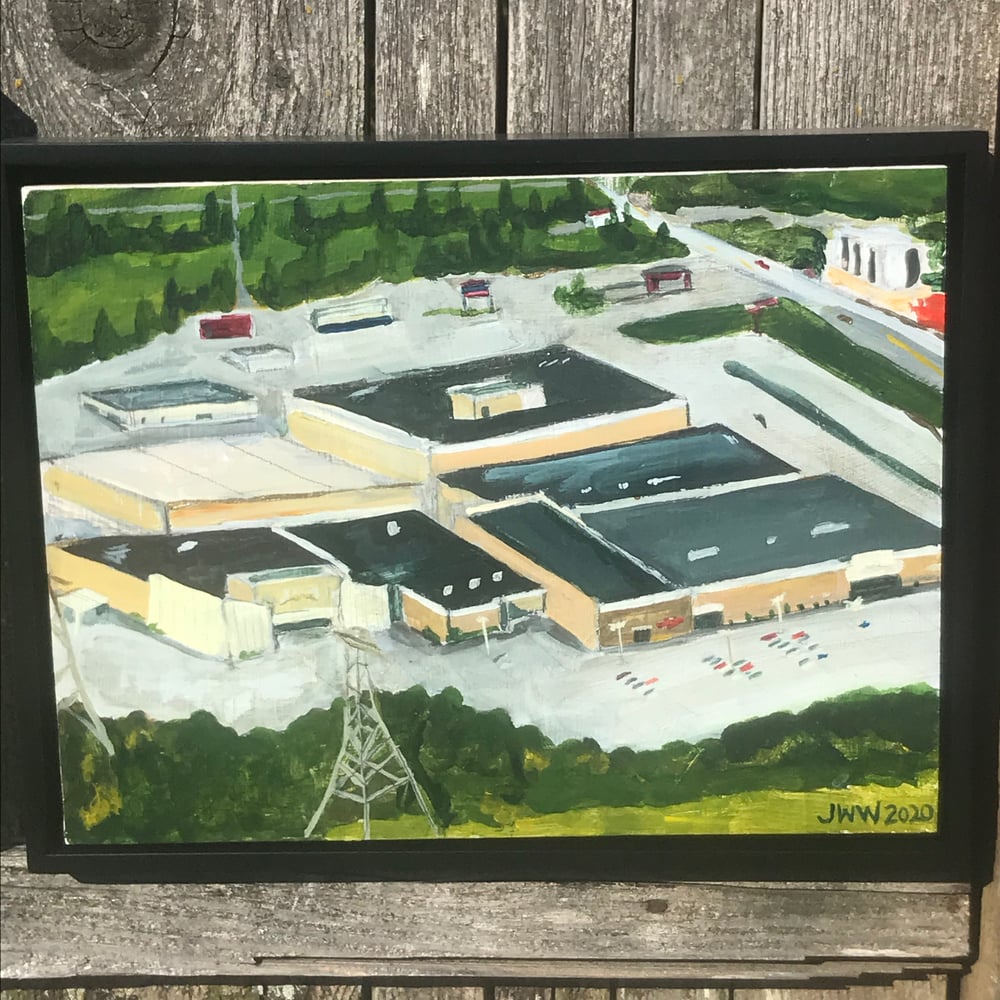 This painting is acrylic on a 1 1/2" deep 9" x 12" panel, floated in a black frame. This painting was the first SMALL MALL I created in the summer of 2020. After I painted this one, I realized I was obsessed with malls (especially half-empty, mid-century malls), so I kept going, and created this series.
I will be donating 50% of the proceeds from these sales to NOURISH PIERCE COUNTY, which runs food banks at various locations nearby.